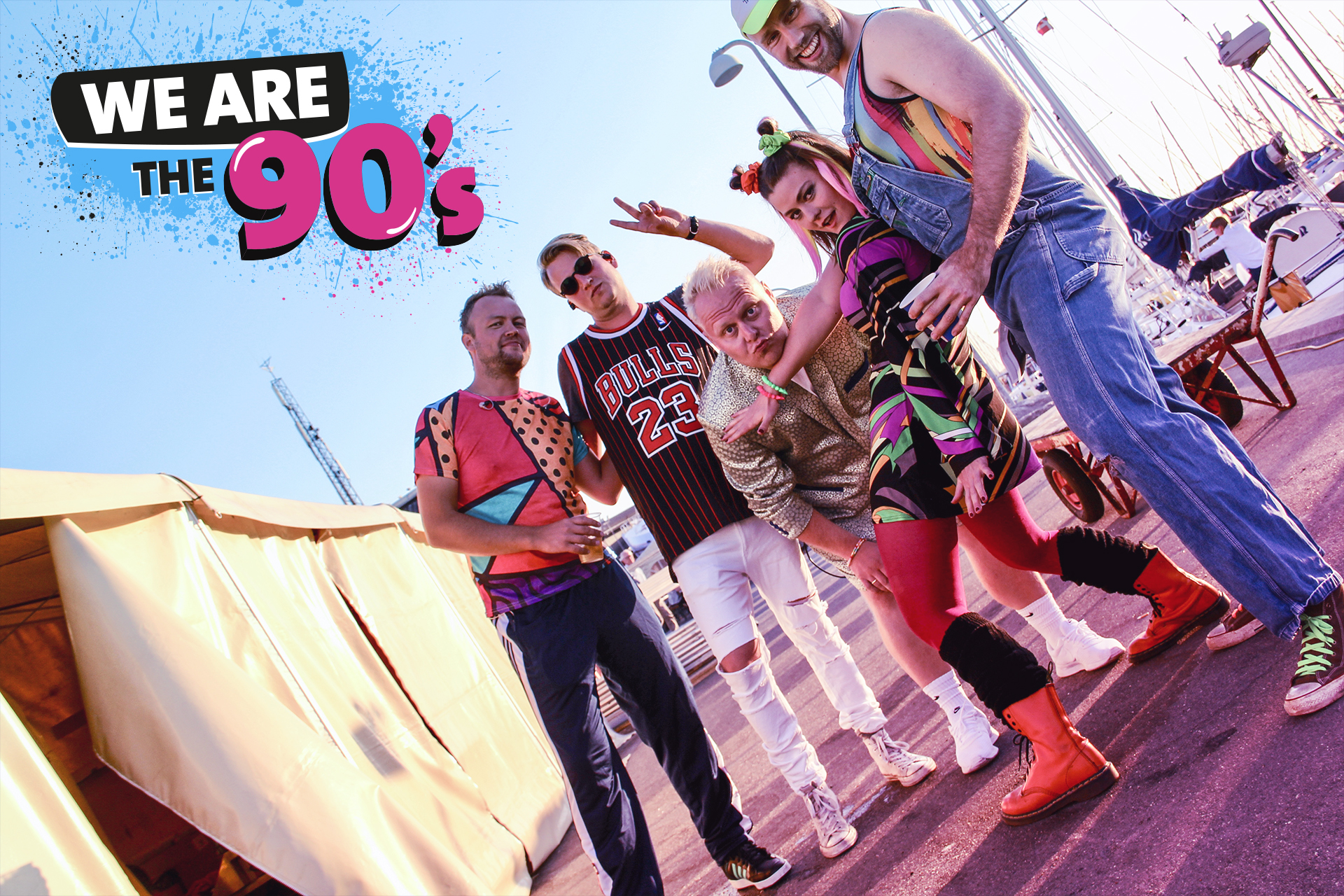 We are the 90's
FESTLIGT OG FARVERIGT 90'ER BAND
I 1990'erne blev tyggegummipop og singalong virkelig indført. Buffalo-sko, refleksbukser, bøllehat og knæklys var med til at gøre årtiet yderst festligt og meget farverigt. Hverdagen var stærkt understøttet af soundtracket fra både Baywatch, Beverly Hills 90210 samt Venner. "We Are The 90's" fejrer følelsen af 90'erne og tager publikum med tilbage til de stærke navne og følelser herfra.
TYGGEGUMMIPOP OG BLÅT HÅR
Der er tale om alle de store hits som alle kender og elsker. Med kostumer, hanekam og blåt hår bliver 90'erne genoplivet med stort show og entusiasme. Der bliver tyggegummipop, eurodance, boybands og girlpower i stride strømme når hits fra bl.a. Aqua, Spice Girls, Vengaboys, Ace Of Base, 2 Unlimited, SASH!, Rednex, Backstreet Boys, DJ Bobo og Eiffel 65, bliver fremført at det toptændte og feststemte band.
We Are The 90's består af fem medlemmer som er utrolig dygtige, og som har stort fokus på at inddrage publikum og skabe en helt unik stemning.