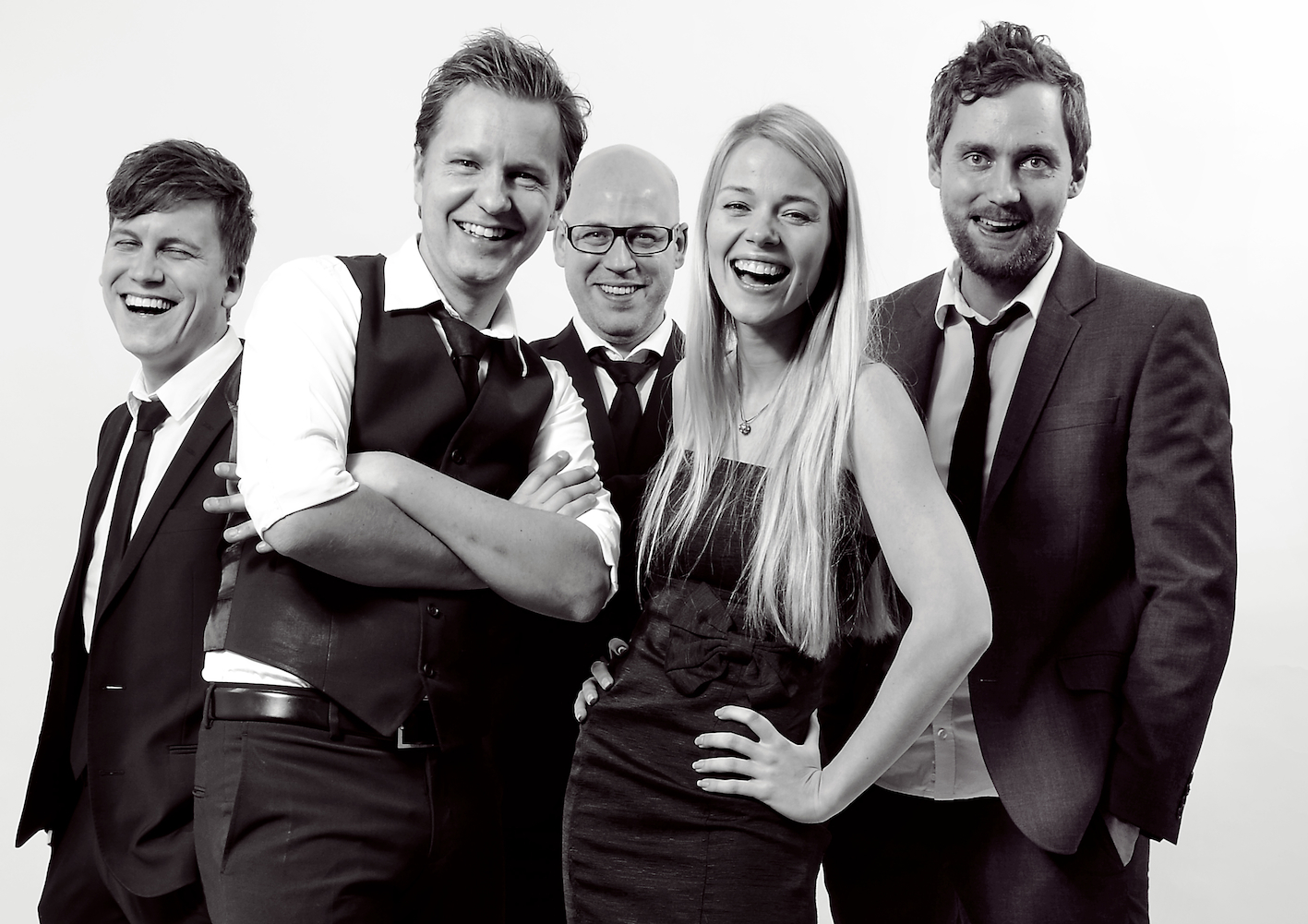 Dette orkester er specielt skræddersyet til at fuldende en aften i de perfekte rammer!

Alle er professionelle musikere fra det etablerede musikmiljø i Danmark.
Orkesteret oser af energi, musikalsk overskud og udstråling og virker fra første strofe som en magnet på dansegulvet!
Der er 2 lead-sangere i bandet, så repertoiret spreder sig over alt lige fra rock'n roll til disco krydret med de største hits fra de sidste 5 årtiers pop og rock! Så der er lidt for enhver smag.

En ting er stensikkert: Når "All the Hits" er på scenen bliver der trængsel på dansegulvet!

Fleksibilitet:
Til mindre arrangementer er det muligt at booke "All the Hits" uden sangerinde. Ligesom besætningen ved større arrangementer kan udvides med blæsersektion.
Alphabeat – Fascination
Brix – Video Video
Bryan Adams – Summer of '69
Bryan Adams / Mel C – When You're Gone
Chuck Berry – Johnny Be Good
Chuck Berry – Never can tell
Danseorkesteret – Kom tilbage nu
David Guetta – Titanium
Dodo and the Dodo's – Sømand af verden
Dodo and the Dodo's – Vågner i natten
Dolly Parton – 9 to 5
Donna Summer – Hot Stuff
Doobie Brothers – Long Train Running
Duffy – Mercy
Eagle Eye Cherry – Save tonight
Elvis – Blue Suede Shoes
Elvis – Suspicious Minds
Gloria Gaynor – I Will Survive
Gnags – Mr. Swing King
Halberg / Larsen – Magi i luften
Helmig / Fenger – Den jeg elsker
Irene Cara – Fame
Jessie J – Domino
Katrina and the waves – Walking on sunshine
Katy Perry – California Gurls
Kim Wilde – Kids in america
Lionel Ritchie – All Night Long
Lynard Skynard – Sweet Home Alabama
Medina – Kun for mig
Michael Jackson – Blame it on The Boogie
Oasis – Wonderwall
One Two – Den bedste tid
Pointer Sisters – I'm so excited
Ray Dee Ohh – Brændende læber
Ray Dee Ohh – Jeg vil la lyset brænde
Ray Dee Ohh – Væk mig
Robbie Willians – Angels
Robbie Willians – Let me Entertain You
Rocazino – All My Love
Sanne – Den lille løgn
Sko & Torp – On a long lonely night
Sneakers – Voodoo
Thomas Helmig – Jeg tar imod
Thomas Helmig – Nu hvor du har brændt mig af
Thomas Helmig – Stupid Man
Tina Turner – Nutbush City Limits
Tina Turner – Proud Mary
Tina Turner – Simply the Best
Whitney Houston – Dance with somebody