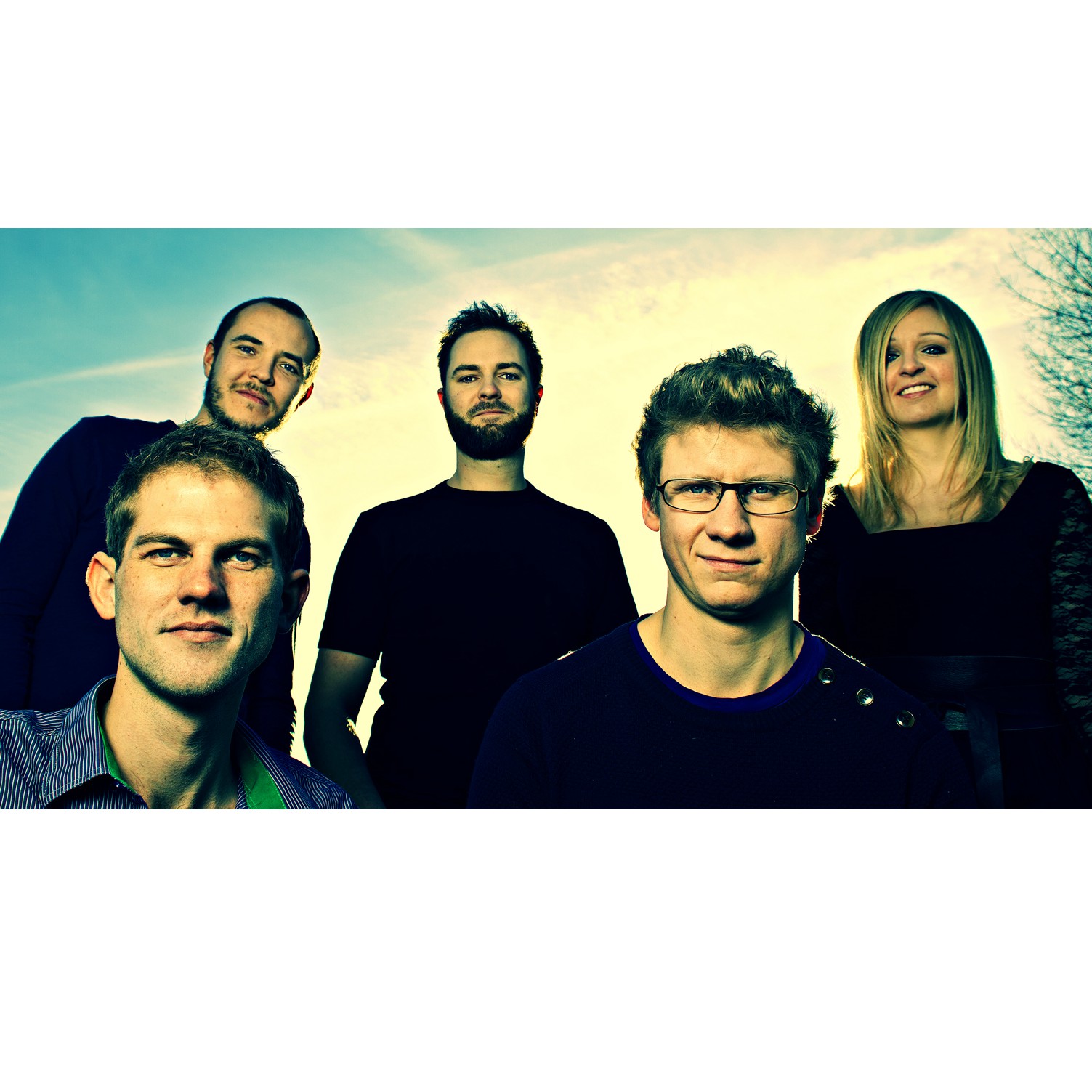 Er du til et band med musik der kommer helt udover scenekanten? Så er det YATZY du skal have fat i.
Bandet blev dannet med ideen om, at de vil gøre alt for at deres publikum får en fed oplevelse både på den musikalske side, men i ligeså høj grad visuelt. Målet er at kunne skabe en fest lige meget hvor vi spiller. Allervigtigst er det at give folk en rigtig god oplevelse, og at alle føler de har været en del af musikken, bandet og den festlige stemning.
YATZY har spillet med stor succes til diverse arrangementer hos firmaer, bryllupper, fødselsdage, gymnasie- seminarie- og universitetsfester, Jomfru Ane Gade, spillesteder i Aarhus og Aalborg, festuger, klimakonference mv.
Det brede repertoire består af kunstnere som f.eks. Thomas Helmig, Stevie Wonder, The Beatles, Tv2, Earth, Wind & Fire, Danseorkestret, Prince, Justin Timberlake, Michael Jackson, Robbie Williams, Backstreet Boys, Sanne Salomonsen og mange andre.
Skal du have et udadvendt band der sætter gang i dansen og festen, så er YATZY klar med højt humør og lækker lyd. Det er svedig soul, lækker pop, rock'n'roll, og funky vibes!
Vi sammensætter vores sæt alt efter hvilken type fest vi spiller til. Så du/I kan være sikker på at få en masse hits og dansevenlige numre, som passer til alle typer events og festligheder.
Hele YATZY er uddannet på Det Jyske Musikkonservatorium. Så kvaliteten er sikret!
Ace of Base – All that She Wants
Alphabeat – The Spell
Anne Linnet/Medina – Glor på vinduer/Kun for mig
Aqua – Back to the 80's
Bruno Mars – Just the way you are
Bryan Adams – Summer of 69
Creedence Clearwater Revival – Proud Mary
Cut'n'Move & Aqua – Give it up/Doctor Jones
Danseorkesteret – Kom tilbage nu
Den eneste Ene tema – Don't look for love
Det brune Punktum – Ud I det blå
Donna Summer – Hot Stuff
Eagle Eye Cherry – Save Tonight
Earth, Wind & Fire – September
Jackson 5 – Blame it on the Boogie
Jackson 5 – Don't want you back
Justin Timberlake – Lovestoned
Kim Larsen – Kvinde min
Kim Larsen – Joanna
Kool & the Gang – Celebration
Langt fra Las Vegas tema – So far
Lis Sørensen – Mine øjne de skal se
Lynyrd Skynyrd – Sweet Home Alabama
Maroon 5 – This love
Michael Bublé – Everything
Nahiba – Deep Sleep
Prince/Tom Jones – Kiss
Robbie Williams – Let me Entertain You
Robbie Williams – Angels
Rose Royce – Carwash
Sanne Salomonsen – Taxa
Sko & Torp – On a Lonely Night
Sneakers – Den lille Løgn
Stevie Wonder – Superstition
Stevie Wonder – Isn't she lovely
Stevie Wonder – Signed, Sealed, Delivered
Sys Bjerre – Malene
Søs Finger/Thomas Helmig – Den jeg elsker
Take That – Relight my Fire
The Beatles – Eight days a week
The Beatles – All my loving
The Beatles – Ticket to ride
The Beatles – Ticket to Ride
The Beatles – 8 days a week
Thomas Helmig – Jeg tar' imod
Thomas Helmig – Stupid man
Thomas Helmig – Dagen efter dagen derpå
TV2 – Bag duggede ruder
TV2 – Bag duggede ruder
Van Morrison – Brown Eyed Girl
Wild Cherry – Play that funky Music
Wilson Pickett – Mustang Sally
Wilson Pickett – Midnight hour