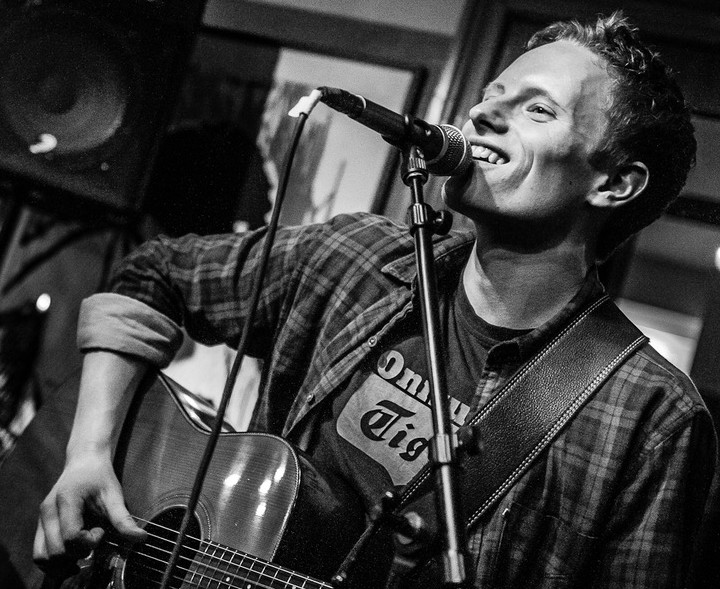 Jason Svendstorp
Med inspirationen rodfæstet i så forskellige sangere som Stevie Wonder, John Mayer, Sting og flere andre af poppens store stemmer, går Jason op i detaljen og den autentiske fortolkning. Her går nye radiohits og tidløse klassikere hånd i hånd og skaber – sammen med en imponerende alsidig vokal – et lækkert og afbalanceret lydbillede, som byder på noget for alle generationer. Med akkompagnement på akustisk guitar er hyggen og den gode melodi i højsædet.
Jason har – udover en krystalklar vokal – en stribe af de bedste hits fra de sidste halvtreds år på repertoiret, som han veloplagt leverer med stort overskud. Den unge sanger har været landet rundt både solo og med diverse coverbands i ryggen, så publikum er i trygge hænder, når der er lagt op til hygge, glade genhør og måske en enkelt fællessang eller to. Enhver musiksmag bliver tilgodeset, når der bliver fundet både nyt og ældre materiale frem med kunstnere som: Sting & The Police, Thomas Helmig, Oasis, Robbie Williams, John Mayer, The Police, Back 2 Back, Kim Larsen, R.E.M., Craig David, Danseorkestret, James Taylor, U2, Rasmus Nøhr og mange, mange flere.
Der er med andre ord garanteret god stemning fra første anslag, en perlerække af fede numre og en frasering til både det ene og det andet ben, når Jason er på programmet.
Alanis Morrisette – Ironic
Anne Linnet – Barndommens gade
Cat Stevens/Mr. Big – Wild World
CCR – Bad Moon Rising
Craig David – I'm Sorry
Danseorkestret – Kom tilbage nu
Deep Blue Something – Breakfast at Tiffany's
Gavin DeGraw – Chariot
Helmig – Det er mig der står herude og banker på
James Taylor – Copperline
Jason Mraz – I'm Yours
John Denver – Leaving on A Jetplane
John Mayer – Bigger Than My Body
John Mayer – No Such Thing
John Mayer – Waiting on the World to Change
Kim Larsen – Hvis din far gi'r dig lov
Kim Larsen – Joanna
Marc Cohn – Walking in Memphis
Maroon 5 – Sunday Morning
Michael Learns to Rock – Someday
Oasis – Wonderwall
R.E.M. – Losing My Religion
Rasmus Nøhr – Sommer i Europa
Robbie Williams – She's the One
Sanne Salomonsen – Kærligheden kalder
Stevie Wonder – Isn't She Lovely
Sting – Fields of Gold
Szhirley/Jonas W. Leisner – Don't Look for Love
Take That – Back for Good
The Beatles – Blackbird
The Calling – Wherever You Will Go
The Police – Message in A Bottle
Thomas Helmig – Stupid Man
Tim Christensen – Right Next to the Right One
U2 – With or Without You