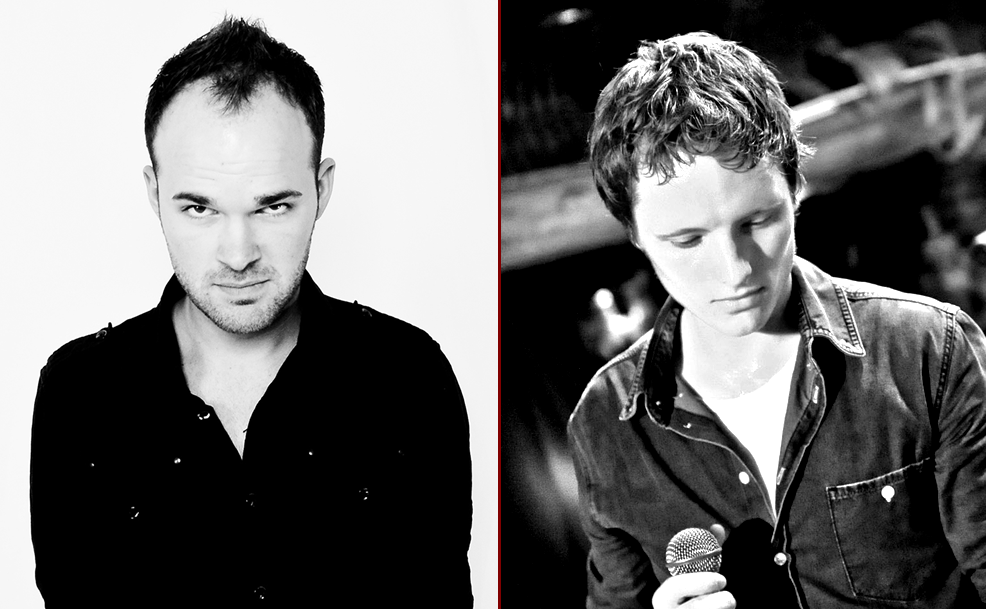 Gentlemen Of Pop – Duo
Der er tale om en duo i en klasse for sig, når frontfigurerne fra et af Danmarks mest ombejlede showbands, Gentlemen Of Pop, turnerer de danske caféer og spillesteder på akustisk facon.
Bevæbnet med guitar og sprøde vokaler når de scenevante herrer ud til selv det mest kræsne musikpublikum, som føres kyndigt gennem de sidste fire årtiers allerstørste ørehængere.
Vægten er lagt på de store mandlige kunstnere, heriblandt Bryan Adams, George Michael, Phil Collins, Thomas Helmig, TV2 m.fl. og stemningen byder hurtigt op til en gang gedigen fællessang.
Er du en Englishman in New York, Mr. Swing King, Tarzan Mamma Mia eller Billie Jean der står herude og banker på iført sjæl I flammer på vej ud i det blå, ja så er denne duo lige noget for dig.
Jason Svendstorp synger i front med backin' af Dennis Flacheberg på guitar og kor. De er i absolut topform og leverer et spillevende og karismatisk show med livemusik af fineste karat.
Udpluk af repertoire
Anne Linnet – Barndommens gade
Back to Back – En som dig
Back to Back – Jonathan
Beatles – All my loving
Beatles – Eight days a week
Beatles – Ticket to ride
Ben E. King – Stand by me
Bob Marley – No woman no cry
Brixx – Video video
Bryan Adams – Heaven
Bryan Adams – Summer of 69
Craig David – I'm sorry
Craig David – Walking away
Danseorkestret – Kom tilbage nu
Eagle Eye Cherry – Save tonight
Gavin Degraw – Chariot
George Michael – Faith
Jackson 5 – Blame it on the boogie
Jamie Walters – Hold on
Jason Mraz – I'm Yours
John Mayer – Bigger than my body
John Mayer – Gravity
John Mayer – No such thing
John Mayer – Waiting on the world to change
John Mayer – Your body is a wonderland
Kim Larsen – Blaffersangen
Kim Larsen – Joanna
Kim Larsen – Kvinde min
Kim Larsen – Midt om natten
Kim Larsen – Tarzan mama mia
Lionel Ritchie – All night long
Lionel Ritchie – Easy
Marc Cohn – Walking in Memphis
Michael Jackson – The way you make me feel
Michael Learns To Rock – Someday
Mr. Big – To be with you
Mr. big – Wild world
Oasis – Wonderwall
Police – Every breath you take
Prince – Kiss
Rasmus Nørh – Sommer i Europa
REM – Losing my religion
Rocazino – All my love
Ronan Keating – Life is a rollercoaster
Rugsted/Kreutzfeldt – Tilfældigvis forbi
Sanne Salomonsen – Kærligheden kalder
Shubidua – Fed rock
Stevie Wonder – I wish
Sting – Englishman in New York
Søren Kragh Jakobsen – Mona (kender du det)
Thomas Helmig – Det' mig der står herude
Thomas Helmig – Stupid man
Tøsedrengene – Sig du kan li mig
U2 – One
U2 – Pride (in the name of love)
U2 – With or without you
U2 – Still haven't found
Van Morrison – Brown eyed girl