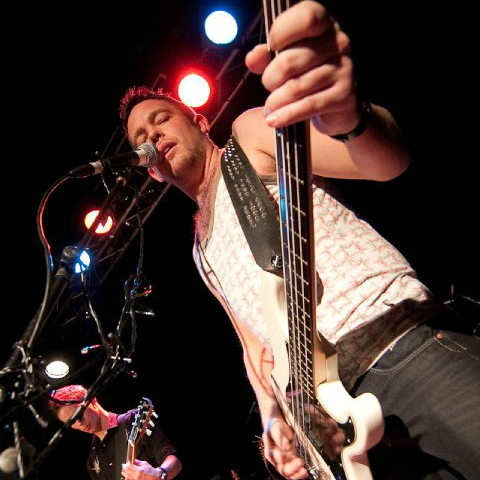 Er du til fed rock musik , så er The Hit House det perfekte valg.
Trioen The Hit House har base på Fyn og har spillet sammen i mere end 10 år, og det kan mærkes! Få bands spiller med samme nerve og energi som The Hit house.
Hvis du kan lide at danse, og hvis du er til den rockede lyd, så vælg The Hit House. De kan sætte gang i enhver fest.
The Hit House spiller alle de store, danske og udenlandske hits gennem tiderne!
The Hit House mestrer både rå og swingende rock'n'roll og de store, bløde ballader. Trioen spiller numrene med stor intensitet og stor lyd, som kun et erfarent band er i stand til.
AC/DC – Highway to hell
AC/DC – You shock me all night long
Billy Ray Cyrus – Acky breaky heart
Bob Dylan – Knockin´on heavens door
Credence Clearwater revival – Bad moon rising
Creedence Clearwater revival – Looking out my back door
Creedence Clearwater Revival – Proud mary
Creedence Clearwater Revival – Have you ever seen the rain
Dave Edmunds – I Hear you knocking
Dolly Parton – 9 to 5
Eddie Cochran – Summertime blues
Elvis – That´s alright Mamma
Elvis – Baby where you wanna go
Eric Clapton – Wonderful tonight
Fleetwood Mac – Don´t stop
Jerry Lee Lewis – Great balls of fire
John Denver – Country roads
John Mogensen – Så længe jeg lever
Kim Larsen – Midt om natten
Kim Larsen – Joanna
Kim Larsen – Det bedste til mig og mine venner
Lynard Skynard – Sweet home Alabama
Mark Rice – Mustang sally
Midtnight oil – Beds are burning
Peter Belli – DC 9
Police – So lonely
Prince – Kiss
Queen – Crazy little thing called love
Status Quo – The wanderer
Status Quo – Rocking all over the world
Steve Harley – Make me smile
Stevie Wonder – Superstition
The Box tops – The letter
Tracy Chapman – Revolution
Van morrison – Brown eyed girl
Wilson Picket – Midtnight hour